Winning numbers for 30 Dec 2015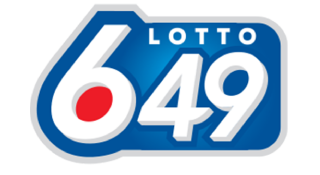 17 19 21 30 39 44 BONUS 16
GUARANTEED PRIZE DRAW
52299830-01
There was no Jackpot winning ticket.
The Lotto 649 Jackpot was carried over. This Saturday the Jackpot is an estimated $24 Million.
2 prizes of $158,628.40 in the Lotto 649 5/6 Plus Bonus category were won by winning tickets purchased in The Atlantic Provinces and Quebec.
The winning ticket for the Lotto 649 Guaranteed $1 Million Prize was purchased in Ontario.
Looking for Canada Lotto Max Numbers?.
Click Here
Six $1 Million Winning Lottery Tickets Sold At Same Louisiana Store
The Huffington Post | By Tara Kelly
WAFB Channel 9 reports that one man spent six dollars on three winning tickets by playing the same five numbers along with different mega-ball numbers followed by the "multiplier box." That brought his winnings from $250,000 to $1 million per ticket.
In another twist of fate, the machine accidentally spit out a second print out of those winning numbers, which were sold to another customer a couple of hours later.
So far, the first winner, a 52-year-old man claimed a total of $2.1 million after taxes. The second person has yet to come forward for to claim the $3 million jackpot winnings, reports Fox News.
===============================================================================