Winning numbers for 02 Jan 2016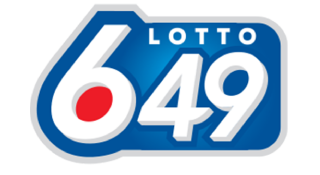 10 12 16 20 27 36 BONUS 25
GUARANTEED PRIZE DRAW
54255561-01
The $23,846,591.10 Lotto 649 Jackpot was won by one lucky ticket purchased in Quebec. This Wednesday the Jackpot is an estimated $5 Million.
3 prizes of $95,227.60 in the Lotto 649 5/6 Plud Bonus category were won by winning tickets purchased in Edmonton and Ontario(2).
The winning ticket for the Lotto 649 Guaranteed $1 Million Prize was purchased in Ontario.
Looking for Canada Lotto Max Numbers?.
Click Here

App blamed for $72M lotto jackpot loss

A U.K. couple blames a faulty app for losing out on a $72-million lotto jackpot.

Edwina and David Nylan, from Leicester, told the U.K. Telegraph they bought their ticket for the recent Lotto draw using a mobile app they've used in the past.

This time, Edwina said, the app indicated she didn't have enough funds in her online account to cover the cost of the ticket, so she retopped it. Then she picked her numbers and said the app confirmed her purchase.

But when her numbers came up for the big prize, the Lotto company Camelot told her it had no records of the online ticket purchase.

"The person I spoke to said they could see from their records that we had intended to buy those numbers but they said the purchase did not go through because we (were short) in our account," the 55-year-old grandmother told the U.K. newspaper.

"We had tried to top up the account, and hadn't realized that hadn't registered either."

The Nylans have appealed to Camelot, but so far to no success.
Related Stories
===============================================================================