Winning numbers for 06 Jan 2016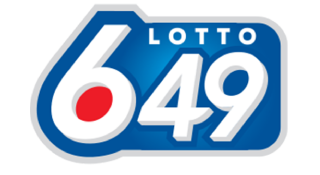 02 35 37 39 43 44 BONUS 20
07902756-01
There was no Jackpot winner.
The Lotto 649 Jackpot was carried over. This Saturday the Lotto 649 Jackpot is an estimated $7 Million.
3 prizes of $86,281.90 in the Lotto 649 5/6 Plus Bonus category were won by winning tickets purchased in Quebec(2) and British Columbia.
The winning ticket for the Lotto 649 Guaranteed $1 Million Prize was purchased in British Columbia.
Looking for Canada Lotto Max Numbers?.
Click Here
One big doggy bag: Alberta couple's lottery luck due to misbehaving pets
ST. ALBERT, Alta. - A southern Alberta couple are $14.5 million richer thanks to two mischievous dogs.

Christian and Monique Etienne of Airdrie purchased the winning ticket for the Lotto 6-49 draw on Dec. 12 while getting supplies to clean up after their rescue animals.

Chancey the golden lab and Kira, a German shepherd, had made a mess with a package of scone mix and the Etiennes needed to rent a carpet cleaner at a gas station.

Christian discovered the win on the self-checker when he took the ticket back to a retailer a few days after the draw.
Christian and Monique Etienne pose for a photo
in this recent handout photo.
The Airdrie, Alta., won $14,519,825 on the
December 12 Lotto 6-49 draw.
THE CANADIAN PRESS/HO - Western Canada Lottery Corporation
His wife thought he was pulling her leg when he told her they'd hit the jackpot.

The couple don't have a lot of plans for their winnings yet, but it's a safe bet Chancey and Kira won't be spending much time in the doghouse.

"Right now we're just enjoying the Cloud 9 feeling," Christian said Tuesday as the couple's identity was revealed.
"We were talking about how we can just help to make a lot of people happy," added Monique. "I've always wanted to take my mom back to Norway, her home country. Now I can!"
News from © The Canadian Press
POLL: Would You Give A Lottery Ticket As A Gift?
By Ken Silver
Would you give a lottery ticket to someone as a birthday gift or thank-you present?
Is it really worth it to give a gift that might get them nothing a week later? Or is the expectation of a win worth it in the end?
Tell us what you think:
Here